If this newsletter does not look formatted correctly in your e-mail browser, please visit: southeasttourism.org/newsletters/eflash/2009/november
Lean On Me...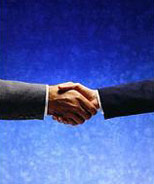 Now is the time to lean on your associations. When employment goes does down, membership in industry and professional associations generally goes up (source:
Atlanta Journal-Constitution
, Jan. 2009). Organizations such as STS are more relevant and important than ever as they help members weather the tough times and help employers find new, aspiring employees. An association serves as the voice of an industry, which means it gets listened to on stages big and small.
Know that in these uncertain times, Southeast Tourism Society is your resource for networking, support and ideas. Maintaining your travel industry connections is more vital than ever. We look forward to being of service in 2010 and beyond.
What's on tap in 2010
March 13 -
ITB Berlin
- Let STS put your destination in front of the German-language media using resources you already have.
March 22-24 -
STS Spring Meeting
- "Refresh, Renew, Recharge" is our theme in Nashville. Join your friends to learn new marketing methods.
March 23 -
SE TTRA Symposium
- This one-day seminar in Nashville explores research methods and tourism.
July 25 - 30 -
STS Marketing College
- The grand-daddy of all tourism education programs. One week of education will have you energized to tackle new projects.
Give Your Organization Added Visibility
Help keep STS members and our industry on top by sponsoring the next STS Webinar. A sponsorship puts your organization in front of up to 300 tourism professionals and demonstrates your leadership in the industry. Contact
Chuck Bonelli
at 404-364-9847.
Federal Forum
STS participated in a federal forum on "Stimulating Economic Vitality and Resource Conservation in Gateway and Tribal Communities" in September. STS President and CEO Bill Hardman spoke, and many STS members gave presentations or attended. Among them were Florida Seminole Tourism's Tina Osceola and Ridgetop Association's Betty Huskins.
Read the proceedings here
.
Reach more consumers — at no cost
STS has a quick and easy was for you to make special travel or business offers to all STS members—and it doesn't cost you a dime. It's a Web site for promotions geared strictly for the STS family of almost 1,000 members. Send questions—or your offer and artwork—to Chuck Bonelli (
chuck@southeasttourism.org
) and CC: Jack Younger (
jyounger@usdm.net
).
>>
View spec requirements
.
STS Pictures
Check out STS images from
>>
Fall Meeting
- Atlanta, Ga.
>>
Congressional Summit
- Washington, D.C.
>>
Federal Forum on Gateway and Tribal Lands
- Washington, D.C.
Tweets of Note
Good news for readers... why magazines have been, are and will be relevant (20 Tweetable Truths). http://bit.ly/r7Dmp
Eating out can save the economy (so can tourism by the way). Entertaining video with a serious and credible message: http://bit.ly/1Fe09Z
"Our children will become taxpayers, voters and lawmakers. But will they be lovers of parks?" http://bit.ly/2Iwa9u
Want more?
Follow Southeast Tourism on Twitter
.
Keep in Touch with STS

Blog
|
Facebook
|
Flickr
|
Twitter
|
YouTube
|
Wikipedia